How We Help Children
Working well with children takes certain skills and techniques. As a parent, you understand this. We don't treat children exactly the same as adults. For example, we use:
Child-Friendly Terms: We make dental tools and procedures sound non-threatening. You won't find any mention of "drills" or "needles" here.
Preventive Dentistry: We work hard to prevent dental problems from developing in your child's mouth and teeth, helping your child avoid more difficult restorative procedures when possible.
Open-Door Policy: As a parent or guardian, you can stay with your child during every procedure, guiding him or her and sharing the experience.
Education: We can be your resource for dental habits and information that will help your whole family to have better dental health.
A Sensory Room: This is a calming, enjoyable room for children with sensitivities to certain noises, colors, and textures. You can take a survey about your child's needs if you'd like us to personalize our approach.
Sedation Dentistry: If your child is especially anxious, we offer laughing gas and other sedation options to make the appointment very easy for him or her.
Fun: We love having a great time with kids and parents, and we supply games, toys, prizes, balloons, TVs, sunglasses, neck massagers, and more.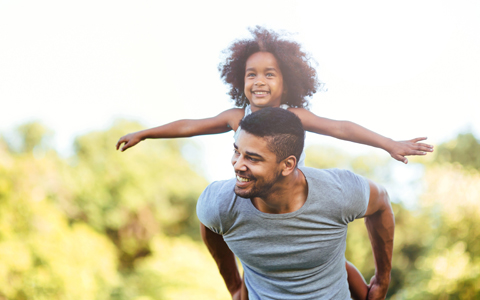 We want to make your child excited to come back again and again, which should make it less of a chore for you to get him or her to the dentist. It might even make it easy. We also are in the habit of keeping a clean, modern, and high-tech environment to keep your whole family safe.
Call for an Appointment with Loveland Pediatric Dentistry
Dr. Capozza loves seeing her patients grow up to be healthy and happy. If you're looking for a pediatric dentist, we hope we become your favorite in the Loveland and greater-Cincinnati area.
We promise to use all our care and training to make your children feel at home with us, calm, and happy to come back again. Call us today to set up an appointment.