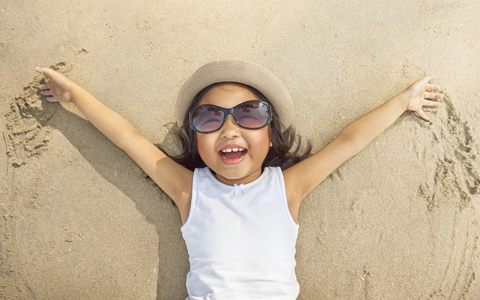 Even when we're our friendliest, most fun selves, some children are still scared of dentistry. We are experienced at building rapport and making a comforting environment, but some young people just need an extra dose of calm.
Behavior guidance offers several sedation methods that relax a child, making procedures easier and quicker. Sedation can also improve safety for a child who isn't yet able get through certain treatments in any other way.
The sedation types at Loveland Pediatric Dentistry include:
Laughing Gas
Laughing gas is a gentle and safe form of sedation. It has been proven to work since the mid-1800s, quickly making kids feel relaxed, less anxious, and happier.
We always use every technique we know to keep children engaged and calm, but laughing gas can be particularly soothing to a child who struggles during procedures.
If your child is scheduled to use laughing gas, have him or her only eat something small in the two hours before your visit. After a treatment, the gas will leave his or her system very quickly. It should be gone as soon as you are ready to go home.
Oral Conscious Sedation
If your child is too anxious for laughing gas alone, we can use this stronger form of liquid medicine sedation. Your child will come to our office not having anything to eat or drink since the evening before, and the medicine will be given by liquid drink about 15 minutes before the appointment. We will ensure your child is properly monitored while the dental treatment is safely completed.
IV Sedation Or General Anesthesia
Children with more extensive needs often benefit from being fully asleep for treatment. It helps children who have special needs, suffer from very high anxiety, or are too young to cooperate. We can provide this in our office with a medical anesthesiologist or at Cincinnati Children's Hospital Medical Center.
Contact Loveland Pediatric Dentistry for Anxious Patients
Has your child shown high anxiety during dental appointments before? Is he or she just terrified of dentists? We have tested, proven procedures and habits of calming children, building trust, and even helping them have fun.
But we can also use sedation if these don't work—or if your child has special needs. Call us, and we can discuss how you and your child can benefit from sedation dentistry.